1 minute, random topic, random slides --- GO!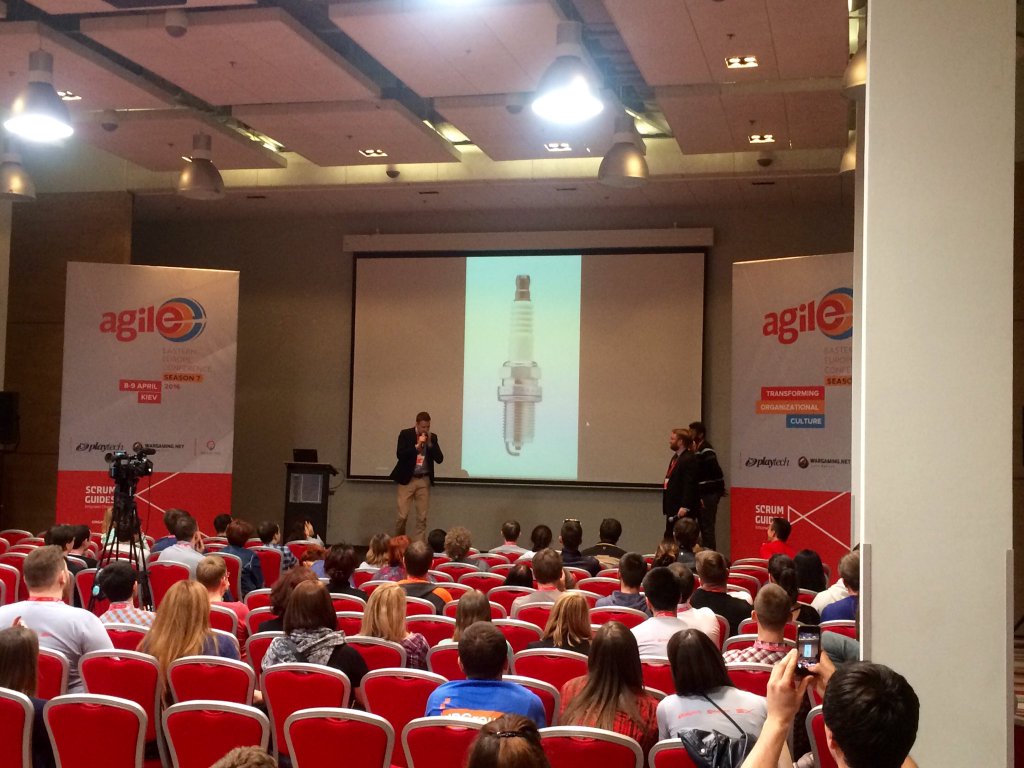 Something a little bit different. There's a great exercise for conference speakers to practice their craft - Presentation Karaoke.
Wikipedia describes presentation karaoke as "an improvisational activity in which a participant must deliver a presentation based on a set of slides that they have never seen before." What it doesn't say is that it is absolutely hilarious and fun to play. I describe it as; 1 minute, random topic, random slides — GO!
karaoke presentation is probably the funniest presentation so far at #AgileEE ;)

— Kirill Klimov (@f0g) April 9, 2016
I've run this at a few conference (and everyone loves it), and decided to write a small, free, open-source, no-install, app to run it. Download from GitHub
It's designed to be downloaded and run locally, but you can also try it out here: http://karaoke.theagiledirector.com/
How to run
Download the application - it is designed to be downloaded and run directly on your local computer.
Run "index.html" - it's pure HTML and Javascript, so nothing to install.
Select a topic set. You can change or add topics to the potential list (a must if you select Freeform)
Select a duration. Default is 2 minutes (120 seconds) - 1 minute (60 seconds) is faster and better for novice presenters.
Press "Go" - I'm assuming I don't need to tell you to plug it into a projector or go fullscreen :-)
How to play
Press Play (you can press "New Topic" if you want to pick another random topic)
Start talking. The slides will auto-advance after 10 seconds
Be funny
Don't read the slides, use them as a prompt only
Tell a story
Be funny
Stop talking after 2 minutes (or however long was set)
Next person
If you download it and try it, please let me know. If you want to help make it better, you have my eternal gratitude.