6 things to look for when recruiting for agile teams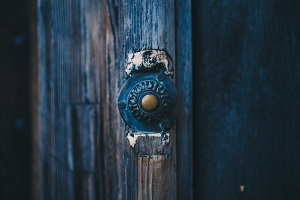 Recruiting for agile teams requires a different focus than when recruiting for traditional teams. I'd like to give you some of the qualities I look for in candidates when I am recruiting.
Passion and aptitude: I recruit strategically. It is much easier to teach a skill and instill passion.
Communication: An agile team thrives on strong communication (and I don't mean accents or poor English). If someone can get a point across in 5 words or a simple picture, their in.
Cultural Fit: I don't want clones, but I need staff who will work well with their colleagues and management.
Accountability: I want staff who can take on accountability and do not shy away from failure.
Multi-skilled: I will always prefer to hire staff who can pick up a keyboard and help out a colleague, especially when it is outside of their core skills and "job description" (I also hate those, but that's another story).
Self Directing: I can't afford to micromanage staff (for my sake and their's). They need to be able to take on requirements and outcomes as required.
And here's a bonus tip for managers (and I believe the most important). You should never recruit new staff to fill an immediate need. New staff should be engaged strategically, and time taken to integrate them into your organisational culture. If you need someone immediately, so be it, but be aware of the risks.
Where possible, I recommend my clients move away from position based recruitment all together. Have an open recruitment policy; allow candidates to submit resume's at any time and bring in for interview those candidates who offer value to the organisation and have a strong cultural fit. My policy is that if they will add value to the organisation, I want to hire them, regardless of "openings".
A final thought; your HR department should be working very closely with teams across the organisation. This engagement model means that each team shares the authority for hiring candidates, and, as such, is ultimately accountable for that decision.